Respect in Racing
Cockadoodledoo worked alongside the major bodies of British Horseracing to launch a new campaign that reflects the industry's collective ambition to raise standards of behaviour and promote a culture of respect at all levels of the industry.
The Respect in Racing campaign coincided with the launch of the BHA code of conduct, a set of standards aimed at protecting the values of British racing and promoting a respectful, supportive, and safe working environment for all participants.
The Respect in Racing campaign launched in September 2022 and highlighted the positive elements of conduct within the industry.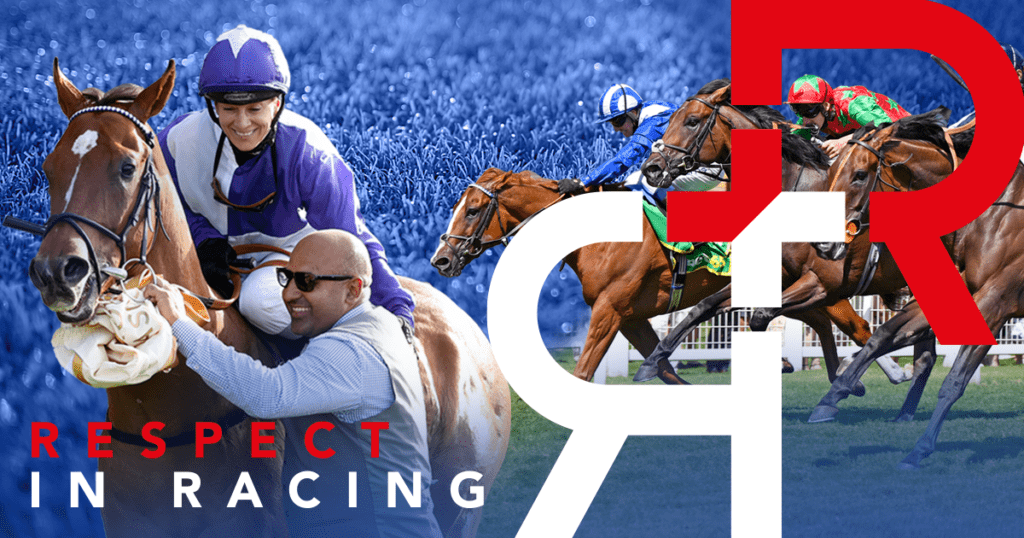 Cockadoodledoo was represented on the Respect in Racing working group by Managing Director Emma Rouse who worked with the group over several months to create a brand identity and develop a communications strategy for the launch period.
Working with the selected design partners the launch campaign was supported with a Respect in Racing toolkit, a suite of digital and print assets that the major bodies of racing could use to showcase their support for a culture of respect across e-newsletters, websites, e-marketing, and social media.
Cockadoodledoo project managed the launch campaign, this included providing copy for a new website portal, media release, visual assets and liaising with stakeholders to coordinate the distribution of information to participants.